Window Graphics
Directories
Font & Typography Guide
Material Guide
Brand Management
Shine On Process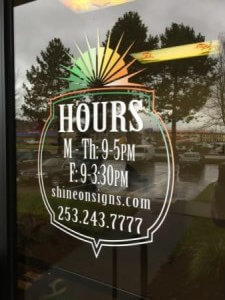 Door signs are a great way to relay important information to the public before they enter your facility. These signs can be an integral part of getting prospective customers through your door. Some of the information that is often displayed is hours of operation, business name and logo, and products or services offered. Utilize door signs to not just draw attention, but to get them through your door!
You can have a door sign in any shape or size. Whether it is a small amount of information or a full door graphic, we can design, fabricate, and install the perfect door sign for your business. Our design experts will take into account your business setting, location, and brand when constructing a custom door sign that will be an investment that keeps on giving. Shine On Signs offers high resolution images that are printed using the latest in technology and techniques. Contact us today and we can get you planning the perfect door sign package today!

Do you have questions about door signs? Would you like to hear more about our other services? Contact us today with the form to the right, and we will get you started on your sign journey today!
Ready for your new door sign? Call us today 253-243-7777!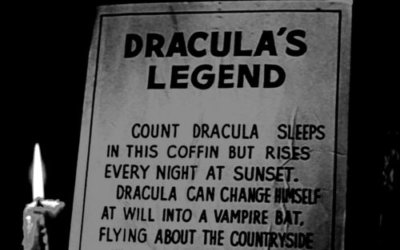 One of the greatest ways to get in the mood for the fall season is to brew a cup of spiced cider, grab some carmel corn, kick back, and watch some of your favorite spooky television shows and films. Signs are a big part of life, so they're bound to make an appearance...
read more
Shine On Signs & Graphics
Door Signs and Graphics
King County including Seattle, Kent, New Castle, Issaquah WA